project
ArgyleXchange
client
Rockpool Dining Group
overview
Alphabet were invited to develop a precinct name and identity for a group of restaurant venues owned and operated by the Urban Purveyor Group at The Rocks. The identity system, driven by the many variations of the letter X and X-words, enables each of the venues to present their own identity under the umbrella of ArgyleXchange. The name and campaign plays on the concept of 'X marks the spot' using apps, web, street, posters, chalk messages, animation and video to incite social media and word of mouth uptake.
photography
Richard Hedger
share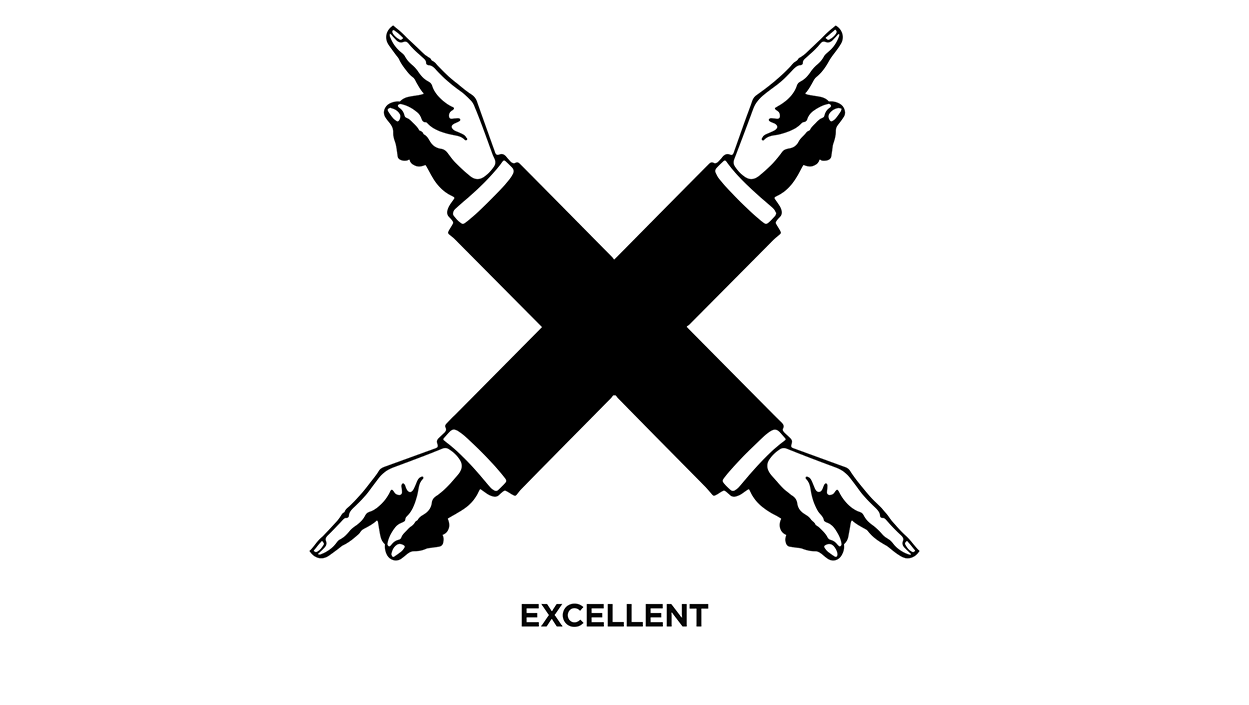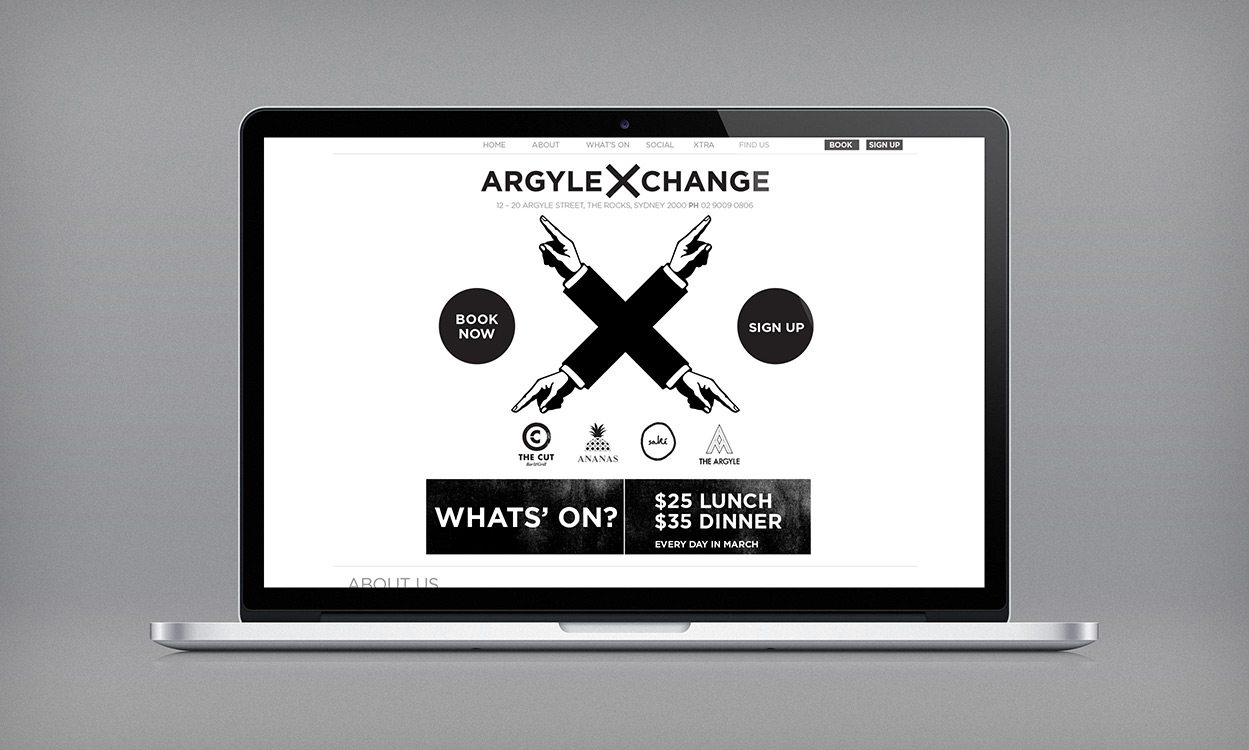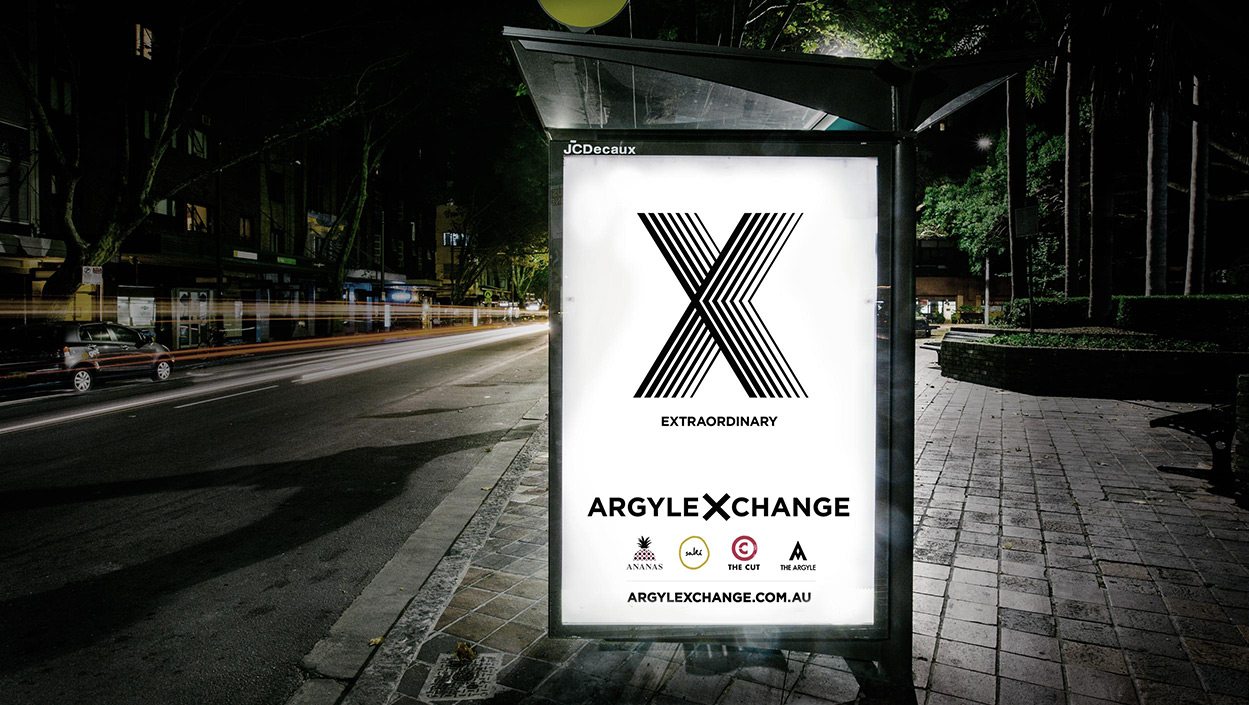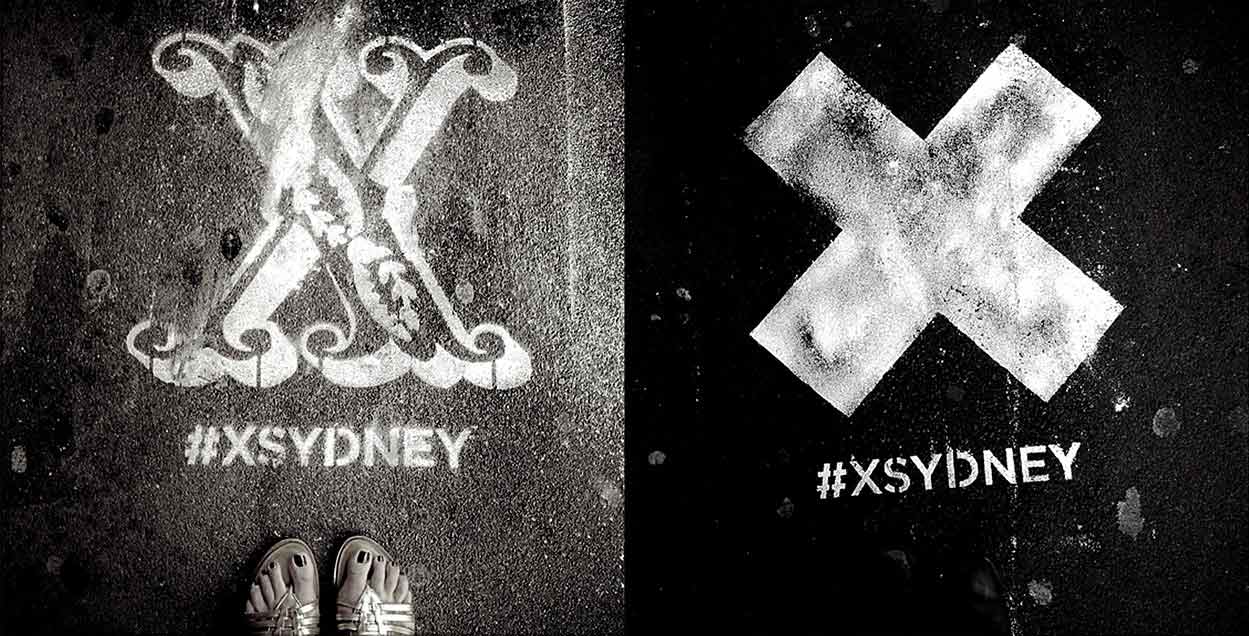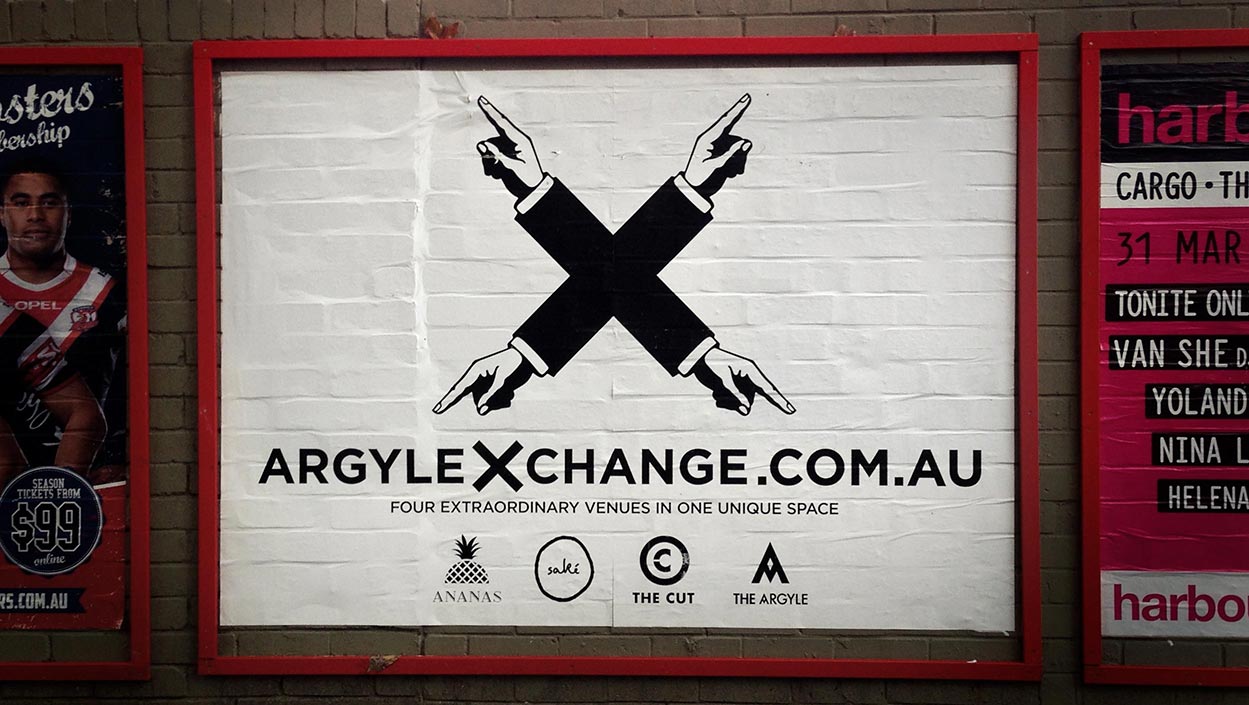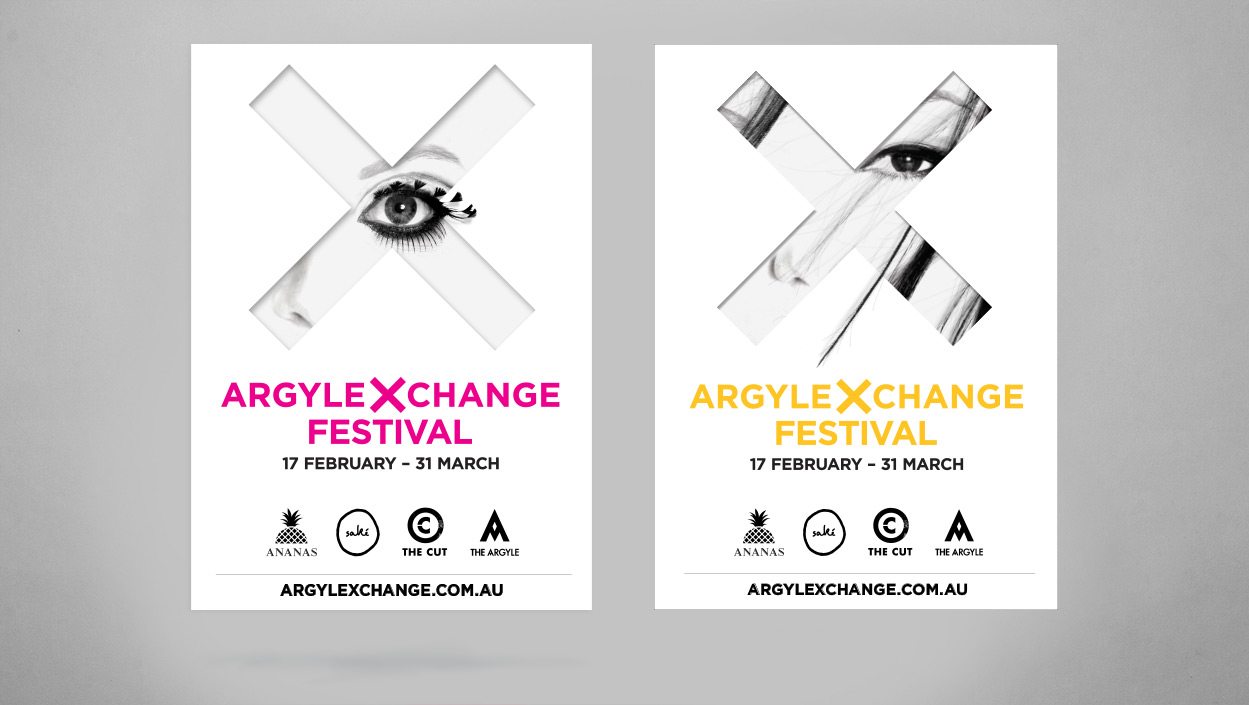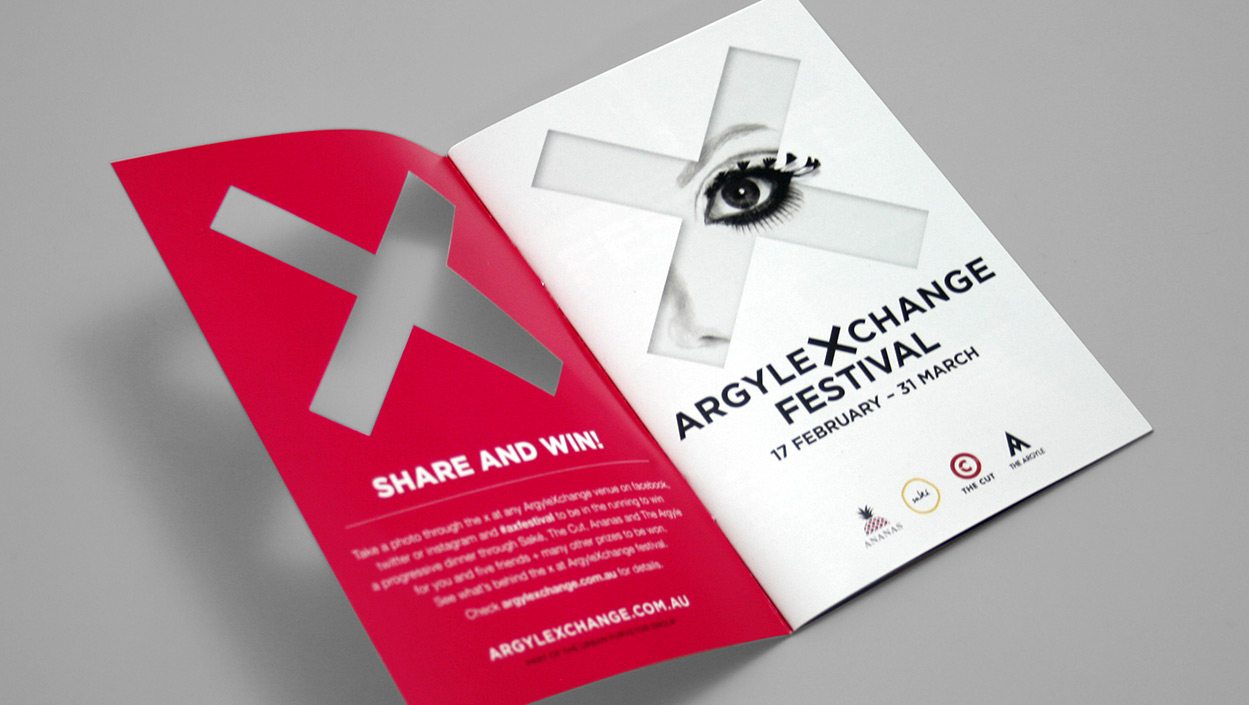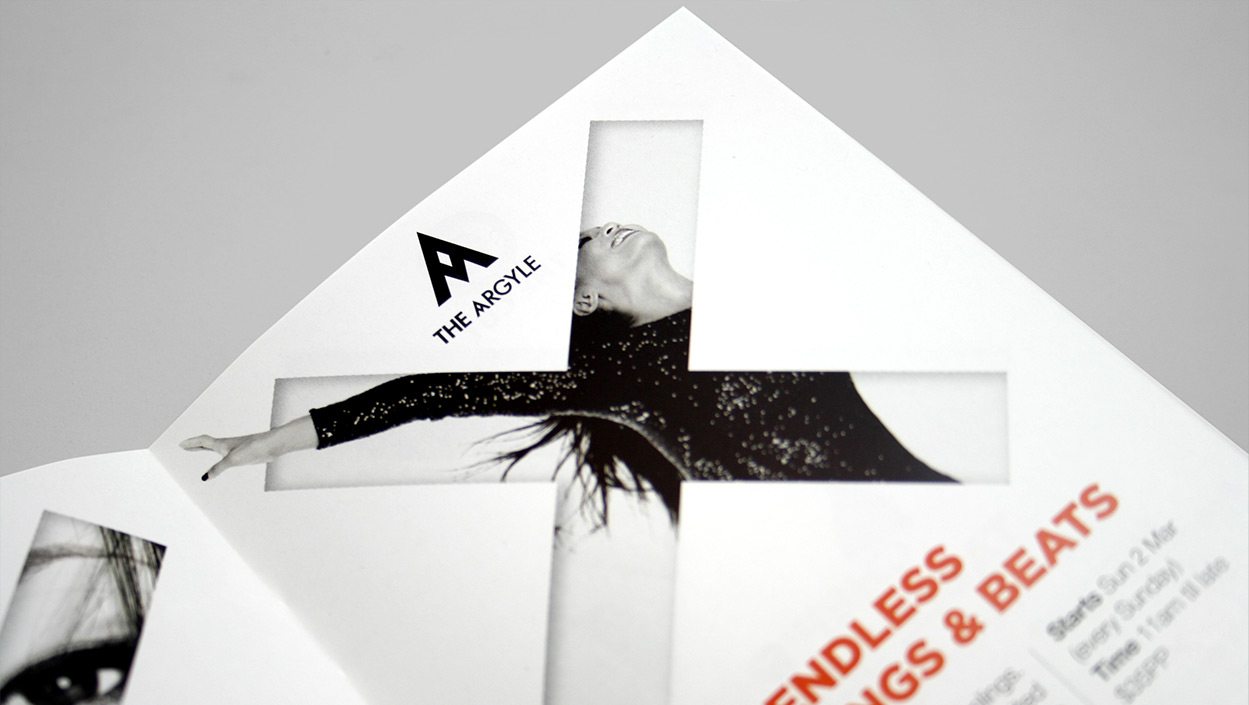 "The brand and ensuing campaign was a bold and confident execution which took over the city and generated enormous response resulting in increased awareness of product, venue and revenue across all relevant brands."
Janna Szangolies
Group Marketing Manager
"You guys have nailed it again -
thank you, it's fabulous! "
Stacey Allen
Argyle Exchange Brand Manager, Urban Purveyor Group
other hospitality projects