project
#BEAMENSCH campaign
client
Sydney Jewish Museum
overview
Alphabet worked together with the Sydney Jewish Museum to feature a diverse collection of people actively working and raising awareness within the human rights space. #BEAMENSCH – is a call out to be kind, good, loving, tolerant, honest… all the things that make a Mensch.
Pictured campaign ambassadors include The Hon Michael Kirby AC CMG and Susan Moylan-Coombs: Broadcaster, Educator & First Peoples Social Justice Advocate.
photography
gary heery
share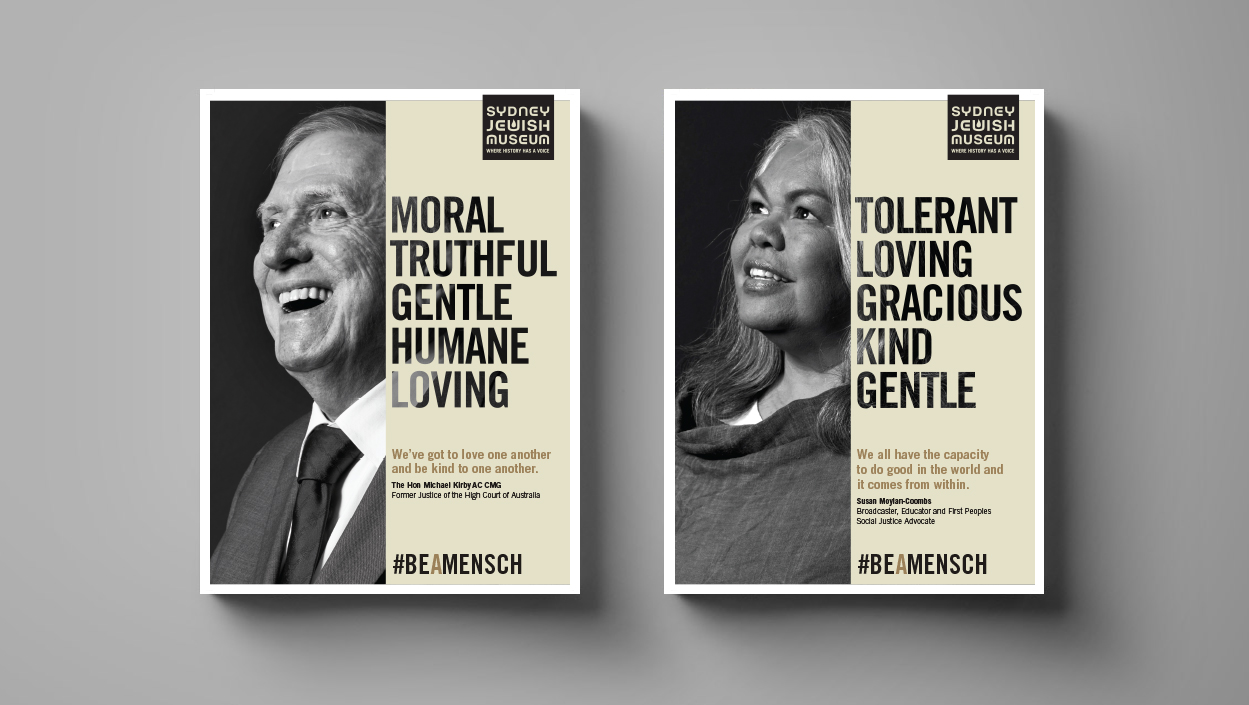 "We absolutely love the animations – beautifully executed and spot on with what we are trying to communicate."
Kate Efrat
Marketing Manager