project
Pigeon Project
client
JCDecaux
overview
We were invited to create an awareness campaign for JCDecaux's online survey site, The Pigeon Project. The campaign took over the Sydney City lights captivating and provoking curiosity amongst the public driving them to the marketers tailored website.
share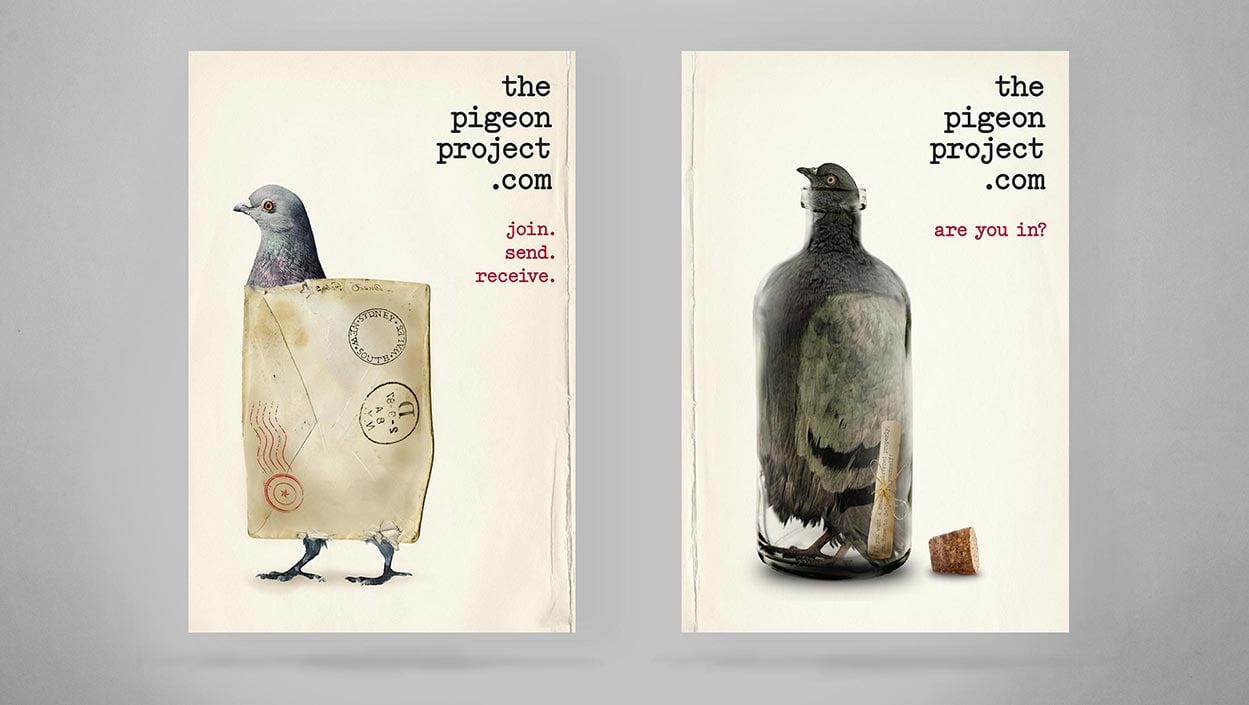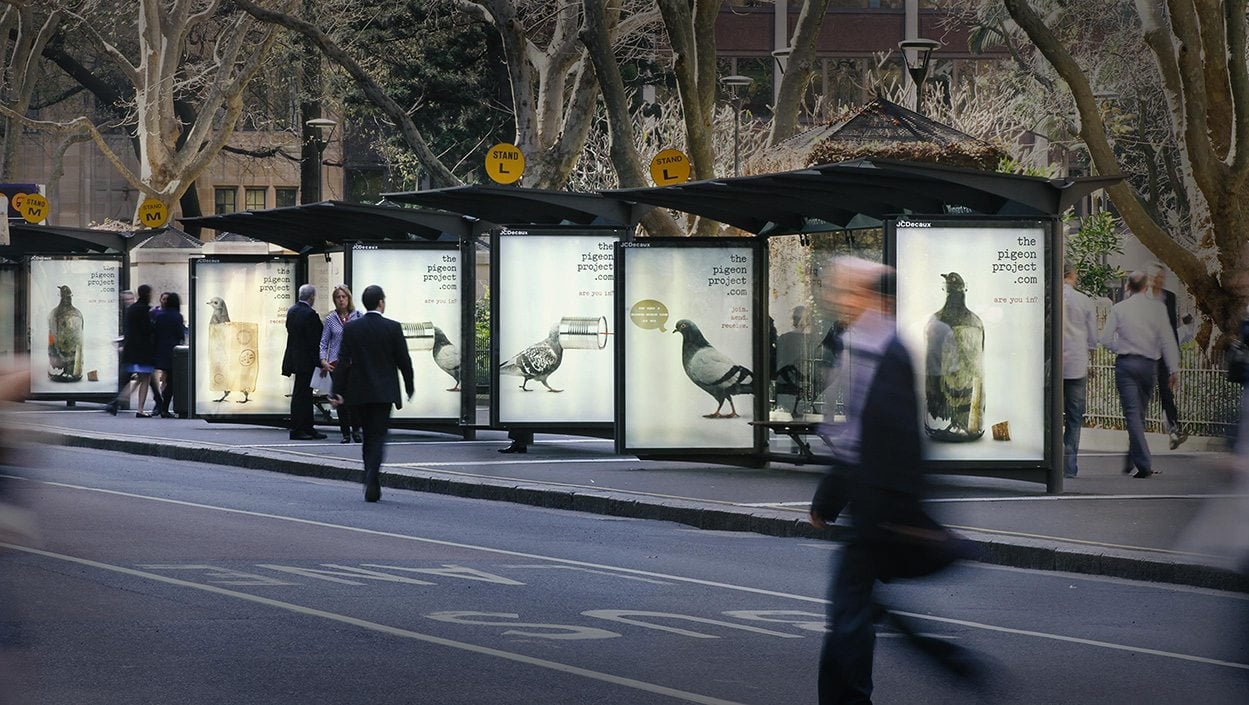 "The campaign looks so fantastic and is intriguing people. We're seeing really great results."
Romy Sedman
Marketing and Sponsorship Manager, JC Decaux
"The pigeon project was absolute genius. I was sitting at a bus stop and there was a picture of a pigeon in a bottle. I got the irony and symbolism straight away."
Pigeon Project member
other outdoor media projects